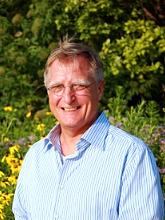 Chris Gent | Landscape Studio
For additional references contact Chris Gent | Landscape Studio
When I came to the Chicago Park District in 1989, Chris Gent became part our master plan team for the Lincoln Park Framework Plan. That project was adopted by the Park Board in 1994 and won a ASLA National Honor Award. Chris was a key player on the staff team; he is especially gifted in his ability to work with community groups. Those same skills were put to use when we did the CitySpace Plan -- and innovative collaboration among the Park District, Cook County Forest Preserve District and City of Chicago. Chris's liaison work with other government agencies was invaluable on CitySpace and numerous other projects, including the Lake Shore Drive median. Because of Chris' positive "whatever it takes" spirit, his ability to work in a collaborative team environment and his vast network of government contacts, he became a trusted advisor and friend. I recommend him highly.
- Member of the Board of Commission for Accreditation of Park and Recreation Agencies (CAPRA)
Working with you at St. Michael School to create a playground and sharing our visions was wonderful. The children developed an appreciation for design that incorporates natural elements and learned to really consider a variety of options in their work. How you were able to fit their wish lists into such a small area was impressive. The whole design process was made manageable and exciting, thanks to your talent. Thank you, again!
Chris is an incredibly accomplished and talented landscape architect. His experience ranges from major municipal projects to intimate personal garden spaces. His knowledge of plants and native species is incredible. Inventive, fresh, creative! I can't recommend him enough.
- Project Manager, St. Louis, MO.