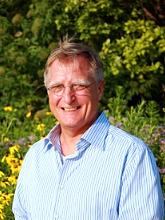 Education: Bachelor of Landscape Architecture, University of Idaho
Registrations:
Landscape Architect, Illinois
Number 157-000466
Chris Gent, PLA, ASLA, is principal of Landscape Architectural Office, an award-winning practice focusing on designing sustainable, community driven public spaces and residential landscapes for developers, park districts, municipalities and homeowners.
For over 20 years, Chris worked in the public sphere designing landscapes, managing projects and providing consulting services for the Chicago Park District, the Department of Cultural Affairs or other City of Chicago agencies. In 2012 he left public service to open his own office in order to focus more directly on the creation of sustainable landscapes and open, community-driven processes for public spaces.
A registered landscape architect, Chris received his Bachelor of Science in Landscape Architecture from the University of Idaho. An active participant in his community, he is the immediate past president of the Illinois chapter of the American Society of Landscape Architects, he was co-chairman of the City of Chicago's Streetscape Committee for the past 4 years, a board member of the Chicago Moving Company, is on the landscape committee for Broadway United Methodist Church and Little Sisters of the Poor and bicycles for fitness and to raise money for several charities causes.
A complete list of projects and publications are available by clicking here.